Join Dr. Missi Zender-Sakatch, STEM Consultant, and MSW NEO Region to collaborate on a plan, provide input, and ask questions about our upcoming MSW STE(A)M Cadre 2023. Designed for STEM, PBL, career exploration, art, science, math, media specialists, classroom teachers, district/building administrators, and STEM coaches/coordinators in grades 5 – 10.
Speaker: Dr. Missi Zender-Sakach, STE(A)M Consultant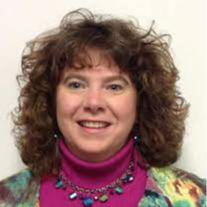 Dr. Missi Zender-Sakach has designed this Cadre for Making Schools Work NEO to support MSW NEO sites interested in implementing new STE(A)M programs or strengthening existing STE(A)M cultures.
Dr. Zender-Sakach commenced her career in education in 1989.  For the last twenty-three years, she has been employed with the Summit Educational Service Center (SESC) as the Science/STEM, Health and Physical Education Consultant.  She is committed to improving STEM education at the local, state and national levels.
Dr. Zender-Sakach received her doctoral degree from The University of Akron in 2002.  She has been a Science Coach for the Ohio Department of Education/Stanford University Performance Assessment Project, was a member of the Ohio Science Standards Writing Committee, and served on ODE's STEM Innovation Working Group.  She is currently District IV Director and Conference Committee member for the Science Education Council of Ohio (SECO) and is a Past President of the National Science Education Leadership Association (NSELA).
Through her outreach as the Co-Chair of the SESC Business Advisory Council and President of the Akron Council of Engineering and Scientific Societies (ACESS), Dr. Zender-Sakach is dedicated to advising school districts on changes in Ohio's economy and in-demand job market and preparing high school students to be college- and career-ready for the next generation global workforce.
To Register Click Here