Making Schools Work – NE Ohio Region is inviting your district (or building) to participate in a year-long Math Coaches Collaborative by registering a team of 2 or more K-12 administrators, math coaches, and teachers.  Math Collaborative sessions will be facilitated by Steve Miller, Math Consultant, Summit Co ESC.
We will be welcoming new and returning participants.
Speaker: Steve Miller, Math Consultant, Summit County Education Center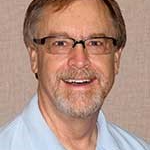 Steve Miller is in his forty-second year in education and fifth year as the Mathematics Content Consultant for the Summit Educational Service Center. Steve spent thirty-five years in the Akron Public Schools, which included teaching at three levels as well as district-level technology and coaching positions.
Steve is one of the authors of NCTM's new series "Taking Action: Implementing Effective Mathematics Teaching Practices".  He is leading ODE's development of Mathematical Modeling and Reasoning, an Algebra 2 equivalency course.
Steve has trained and supported coaches as a facilitator for the Mathematics Coaching Program and for Content Focused Coaching as part of the University of Pittsburgh's Institute for Learning.
Continental breakfast and lunch will be provided
NOTE: Registration closed