This workshop will provide information and strategies on how to build a STEM culture in classrooms and schools. The goal is that teachers will be able to use powerful instructional practices in all curricular areas to engage students in authentic learning.
Speaker:  Chris Wood, Daily STEM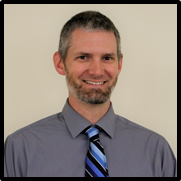 Chris is a high school mathematics teacher, education presenter, creator of Daily STEM  and is the host of the STEM Everyday Podcast. In addition to writing an Algebra 1 iBook and a weekly STEM newspaper for teachers, he is the author of the book, Daily STEM: How to Create a STEM Culture in Your Classrooms and Communities.
Who Should Attend:
This on-site professional development is tailored to the needs of the hosting school. Participation from other schools is by invitation only. For more information contact the hosting middle school principal.